Finding Peace With Reiki
April 11, 2018
By Deborah Dixon, Reiki Master Teacher
Our energy is scattered when our thoughts and emotions move from the past to the future and constantly react to the stimuli around us. We lose the feeling of wholeness that we crave — that feeling of peace we somehow know is our birthright. Many of us have not experienced a sense of wholeness and inner peace for a long time. It might even seem unattainable — an almost mythic state we know exists but cannot reach. Modern people overwhelmingly experience malaise, and anxiety disorders are now the most prevalent mental disorders in the United States. We can see our mental and emotional states from a mind-body perspective as part of the subtle energies that are a counterpart to our physical states. Energetically speaking — a feeling of peace equates to a centered, calm, and free-flowing energy field.
The stress-reduction technique of Reiki uses the power of our intrinsically perfect animating life force to center our energy body and engage the parasympathetic nervous system. Reiki energy invigorates our energy flow, removing obstacles caused by mental, emotional, and physical disruptions. It hits the reset button, allowing space to recover.
Reiki is popularly portrayed as a professional practitioner giving while the client lies on a massage table. Reiki, however, is a fundamentally personal practice that focuses on self-transformation. Self-treatments are the bedrock of the practice for both the professional and the private practitioner. A self-practice involves laying one's hands on the body daily or as often as possible. When contact is made for any extended time, the movement and balancing can often be felt tangibly and intuitively. Results blossom when Reiki is done regularly, as with all practices. As with our breath, our hands are always with us, imbued with the power of our life force. The more our hands are laid on ourselves, our families, neighbors, animals, and plants, the more vibrant we become with free-flowing energy, and the more Reiki we can take into the world.
About Deborah Dixon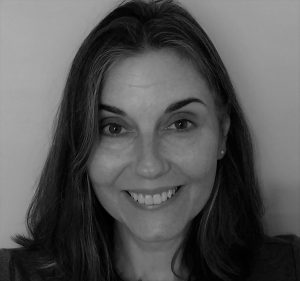 Deborah Dixon is a Reiki Master Teacher (RMT) in Usui Tibetan Reiki. She received first and second-degree Reiki with Masters in Columbus, Ohio. Her advanced Reiki training and Master Teacher training were with William Lee Rand at the International Center for Reiki Training in Southfield, Michigan, with further ICRT-licensed instruction for the first and second degrees in Chapel Hill, NC. Deborah completed 300-RYT and 500-RYT training with Dharma Richards at Yoga Garden in Apex, NC. She also holds certificates in Restorative Yoga, Yoga Warriors for PTSD, and Yoga Essentials for Yoga and Aromatherapy. She provides Reiki sessions and teaches Reiki and yoga throughout the Triangle area.
Learn More About Practicing Reiki on Yourself and Others
Check out our upcoming classes Reiki: Level One and Reiki: Level Two (Prerequisite of Reiki 1 from any lineage) and Reiki: Level Three.